Single-Family Home Prices: Prices for single-family homes in Silicon Valley have increased year to date, indicating a strong real estate market for this property type.

Condo Prices: While single-family home prices rose, condo prices showed more mixed results. San Mateo and Santa Clara experienced increases, but Santa Cruz saw a decrease in condo prices.

Fourth Quarter Expectations: The expectation is that home prices will remain fairly stable in the fourth quarter.

Active Listings: The number of active listings in Silicon Valley increased from August to September, continuing a nine-month upward trend. This could be a positive sign for the market.

Inventory Levels: Despite the increase in active listings, the Silicon Valley market is still 17% below last year's inventory level, indicating a continued undersupply.
Home prices were up year to date through September 2023 across the Bay Area regions, with the exception of North Bay condos. However, single-family home prices in the North Bay are nearing all-time highs, along with condo prices in the East Bay and Silicon Valley.
Active listings in the Greater Bay Area rose from August to September, continuing the 9-month upward trend. Rising inventory is only good for the undersupplied Bay Area market, which is still 19% below last year's level.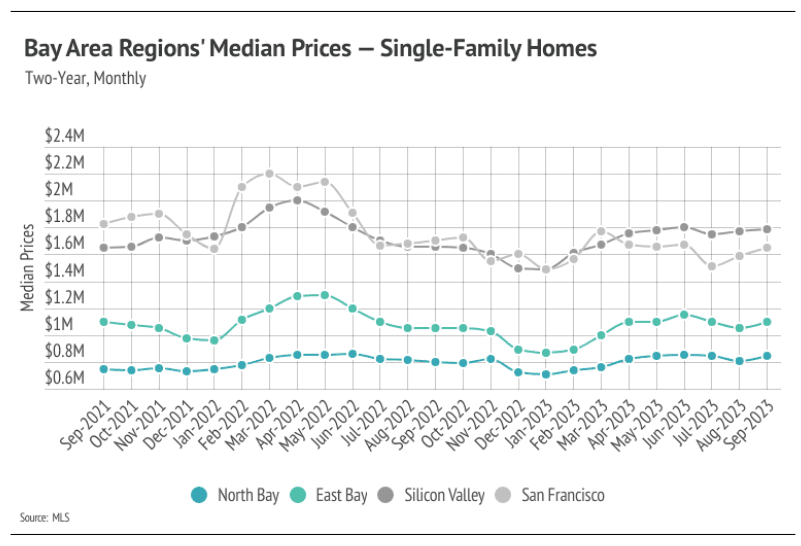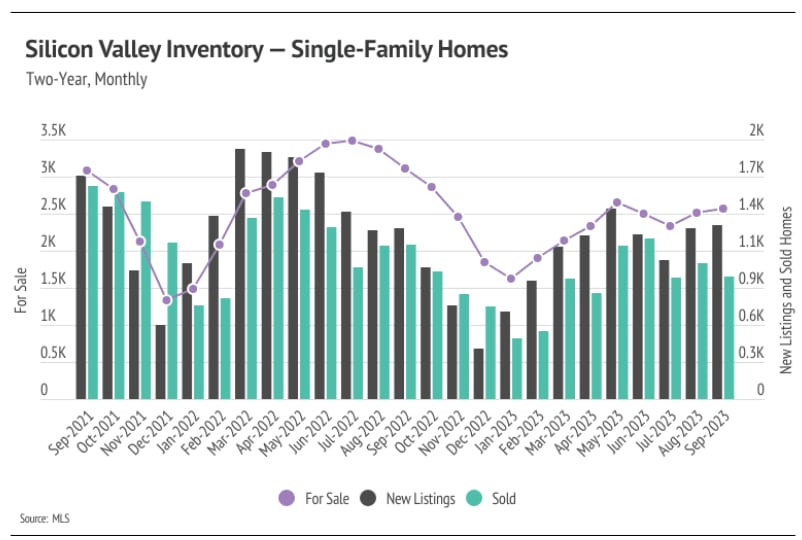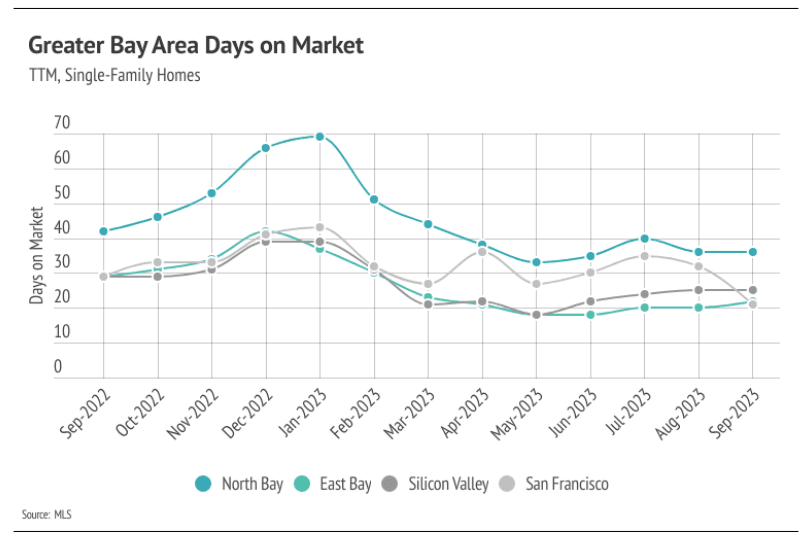 Trending Toward Balance:
A balanced market is generally beneficial for both buyers and sellers as it allows for a more reasonable negotiation between the two parties.
In a balanced market, home prices are less likely to experience sharp increases or decreases, creating a more stable and predictable environment.
Single-family home and condo inventory has trended higher into the fall of 2023, which is far from the seasonal norm. Months of Supply Inventory (MSI) quantifies the supply/demand relationship by measuring how many months it would take for all current homes listed on the market to sell at the current rate of sales. The long-term average MSI is around three months in California, which indicates a balanced market. Even though inventory has increased, it's still historically low, moving higher primarily due to softening demand (fewer sales) caused by higher interest rates and normal seasonality.
Sellers are maintaining more negotiating power and receiving more than asking price on average. The average seller received 94% of list in January, which grew to 101% by April. From April to September, the average seller received 101% of list in every month. That being said, the percentage of list price received tends to contract in the winter when fewer buyers are in the market.